Version History vs. Version Control vs. Version Management
July 13, 2022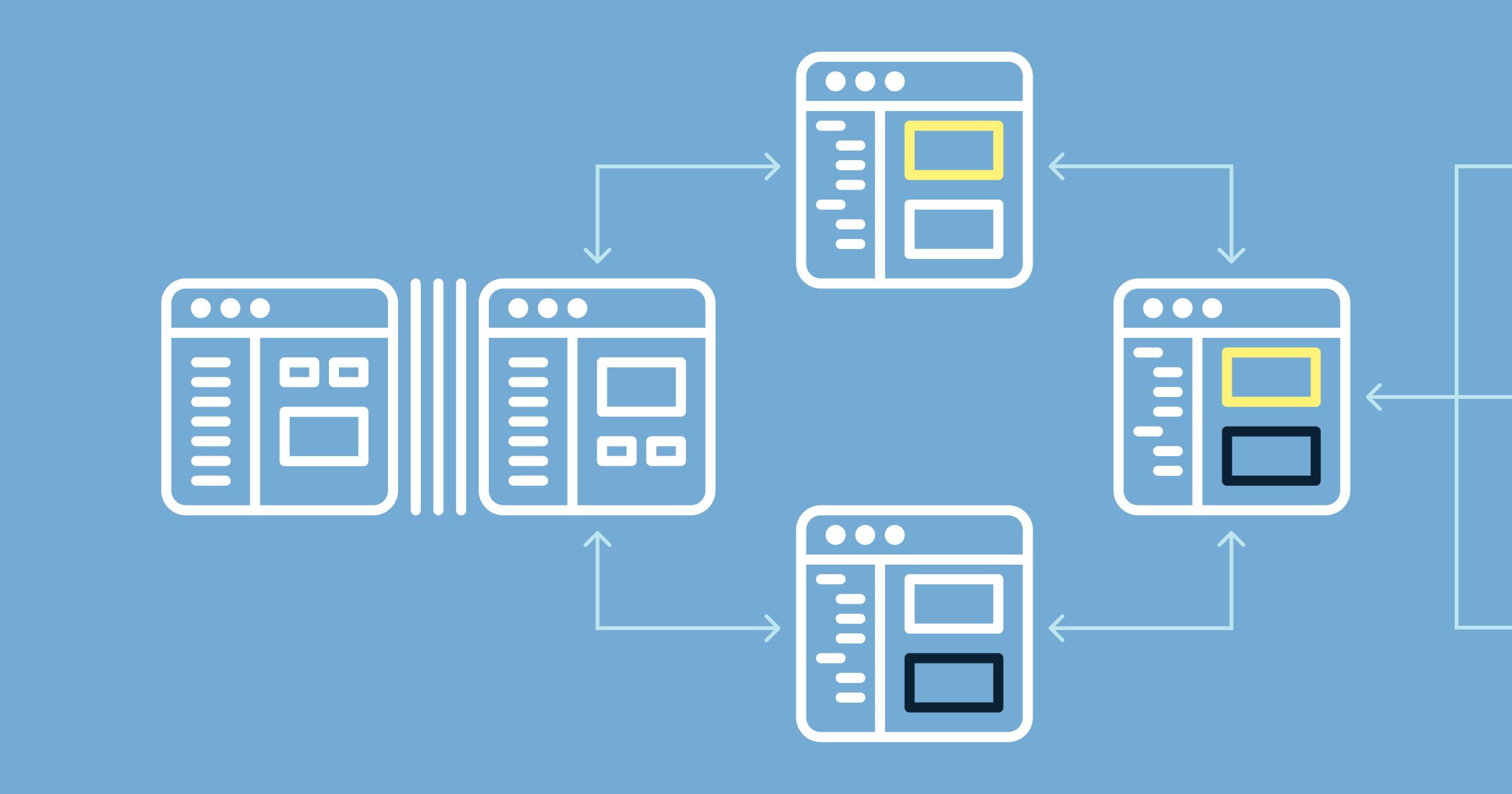 Version history, version control and version management are three different types of design versioning. Let's take a look at the role they play in a modern design workflow and how Sympli can make the design versioning process easier.
Version History
Version history is used to traversepast and present versions of designs. It's a terrific way to gain an aerial perspective of how a design or specific component has changed over time, and generally keep track of updates to a design project.
Use Sympli Handoff for unlimited version history — never lose a version again. Plus, Sympli Handoff's visual difference tool highlights what changed between versions so that developers can inspect and implement the changes at lightning speed.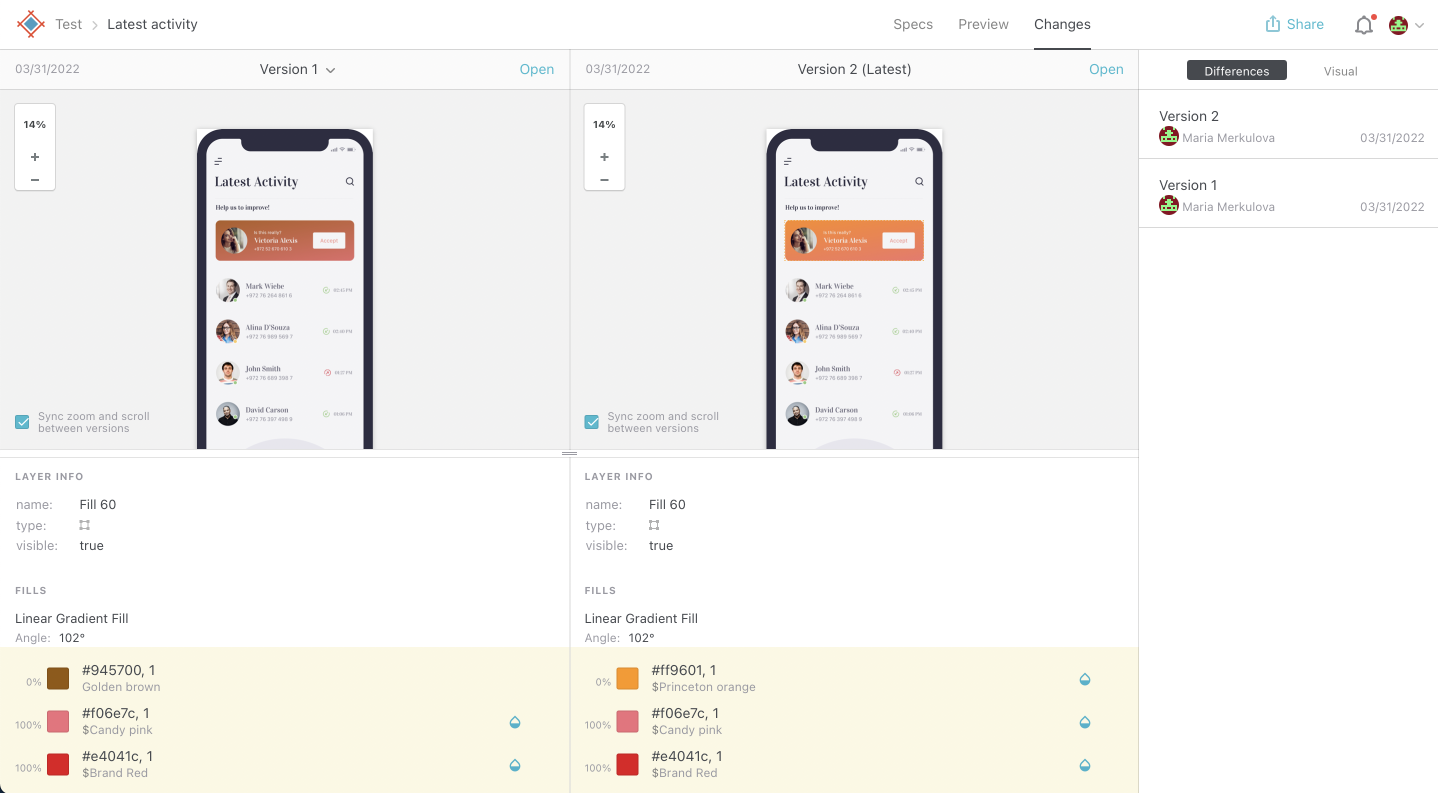 Version Control
Version control is version history but with the ability to create branches, make design changes while on those branches, then merge the changes into the main design document when ready. This is an ideal setup for teams that prefer to have a democratic design review process in place so that teammates aren't alarmed by destructive, real-time changes making their way into the main design document unvalidated. With branching, everybody can safely work on the same design or design system simultaneously.
Sympli Pulse for Figma lies somewhere between version history and version control. It offers a more detailed commit-based version history, but not branching and merging. For example, you can use Sympli Pulse to track the evolution of a single Figma frame, including which changes were made by which designer along with their commit message.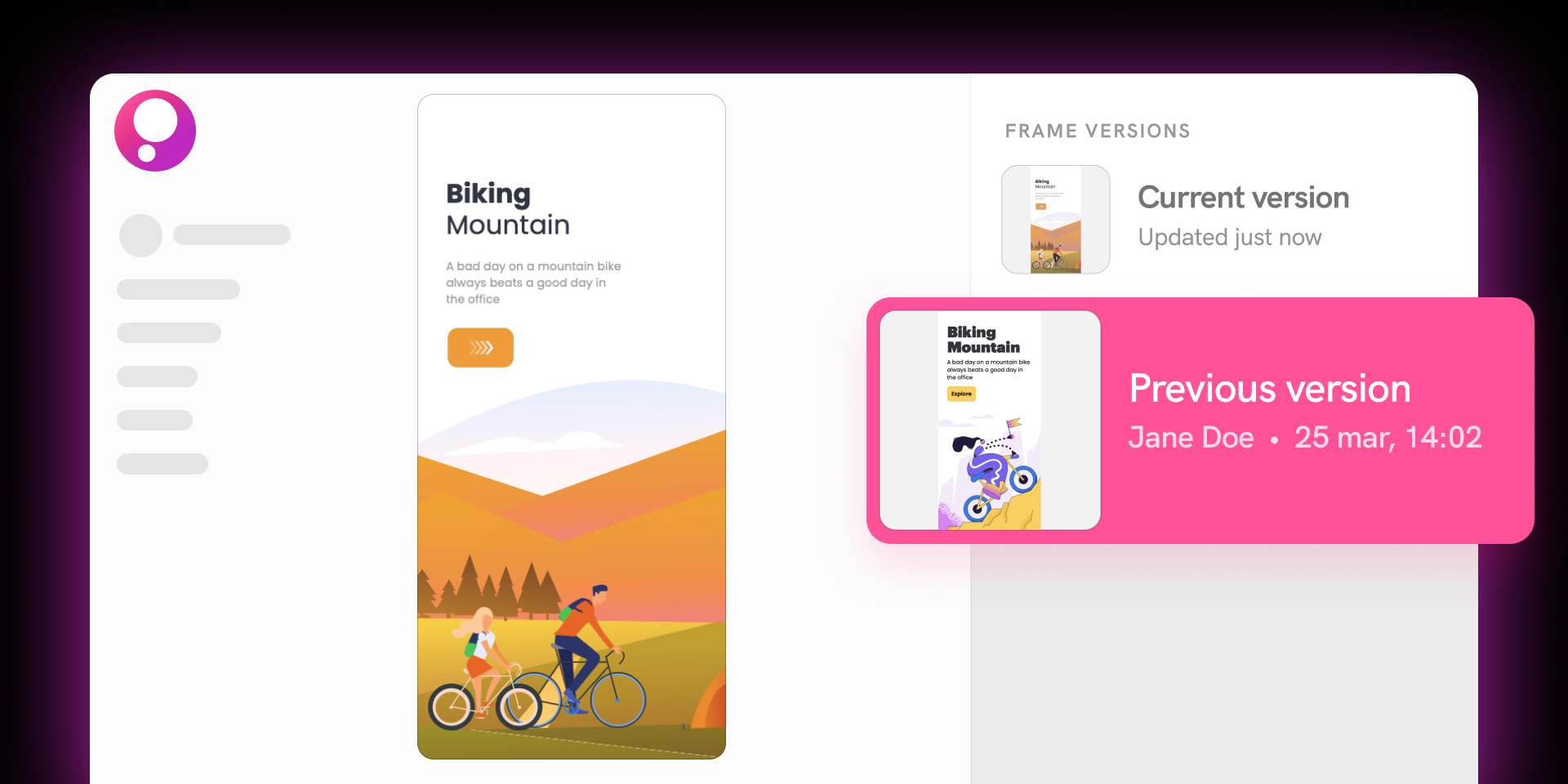 Version Management
Version management is an expanded version control. Install Sympli Versions for Sketch for branching and automatic merging of branches into the main design document (with the ability to resolve conflicts by choosing which changes to merge in the Branch Summary, and vice-versa, the ability to pull changes from the main design document into your branch).
This is in addition to the features that version control offers, such as commit messages for each batch of changes and the visual difference tool, which helps designers to visually compare versions down to a specific component, before merging any changes.