Updates, Updates and More Updates!

October 15, 2015
Hi Everyone!
The Sympli team has been hard at work making sure that we improve the best collaboration product on the market!
We're excited to tell you that we have implemented the first version of one of our most requested features: Design Annotations and Messaging!
With this new feature, you can explain tricky elements, share links to UX prototypes and collaborate even better right in Sympli webapp, Android Studio or Xcode plugin!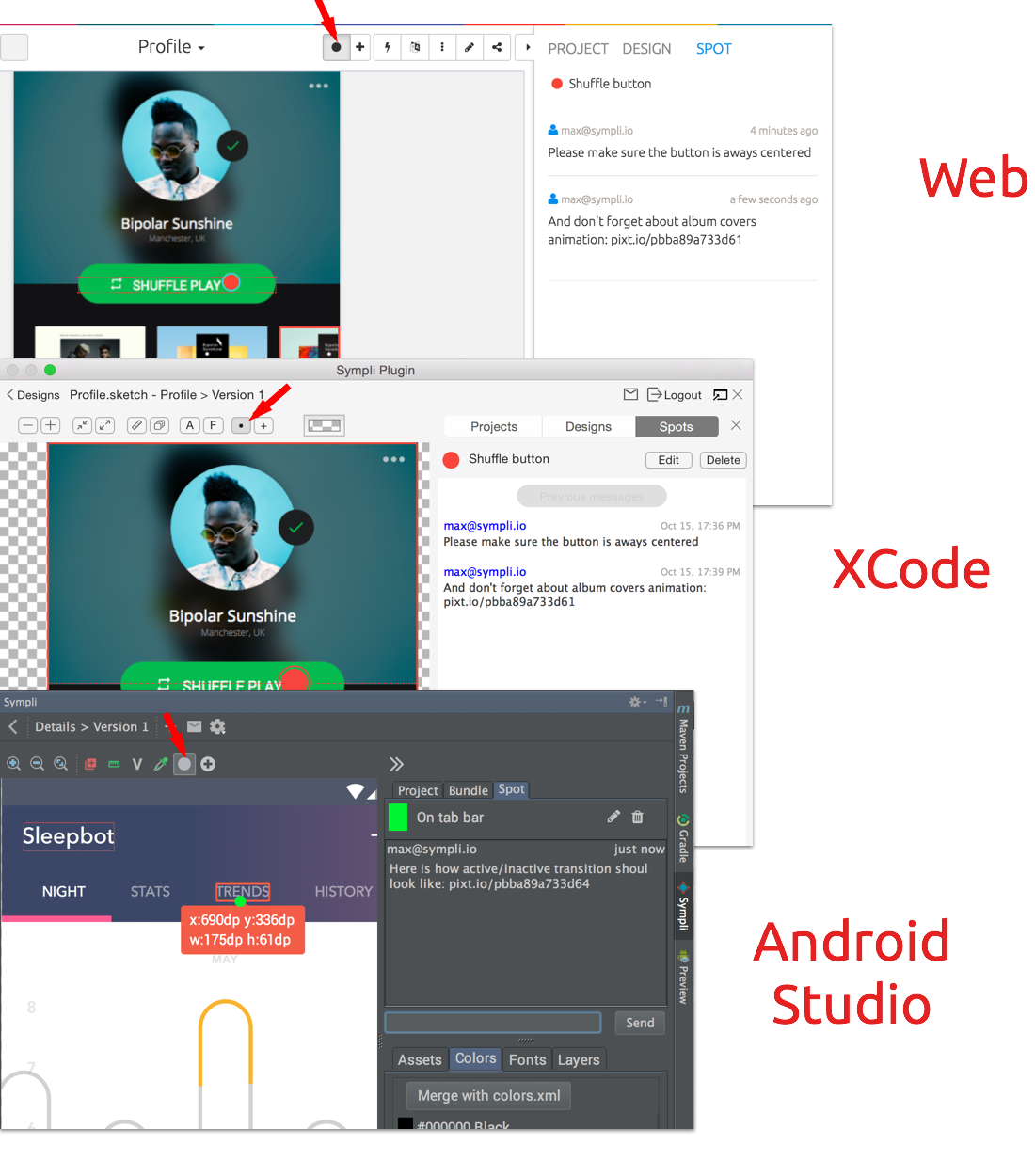 Click the "•" button in the toolbar to toggle the annotation spots on and off or click "+" and then at the position you want to place annotation spot at.
Except multiple bug fixes, here is the list of the other updates:
Web App
Browse differences between design versions: Click "?" toolbar button and select versions you want to compare from the list.

Switching between Objective-C and Swift for iOS projects. Click this toolbar button to select language used in "copy to clipboard" action for colors:
Android Studio plugin v.0.0.12
Sort projects and designs by last modification time and name, and search for more convenient design browsing.
1-click projects sync: Check "Sync" checkbox to always keep the project up-to-date.
XCode plugin v.0.0.5
1-click projects sync: Check the "Sync" checkbox to always keep the project up-to-date.
Experimental feature: automatic views positioning in IB according to design.
XCode 7 support.
Keep paying attention to our blog for announcements on these upcoming features: manual ordering of the designs to represent screens flow, lightning fast layout and styling of storyboards in Interface Builder and much much more!
Thanks to all of our Beta users for their feedback! Stay tuned!