Sympli Versions Update Delivers Improved Performance & New User Interface 🚀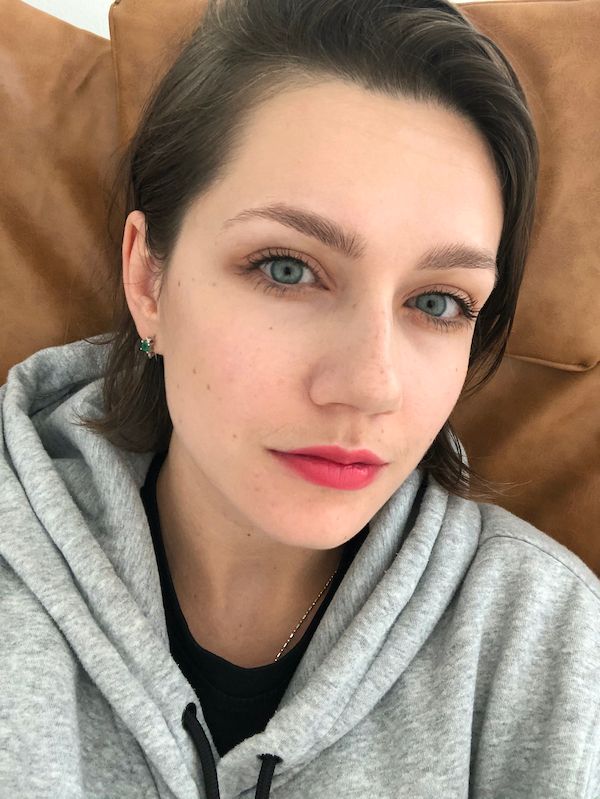 March 30, 2022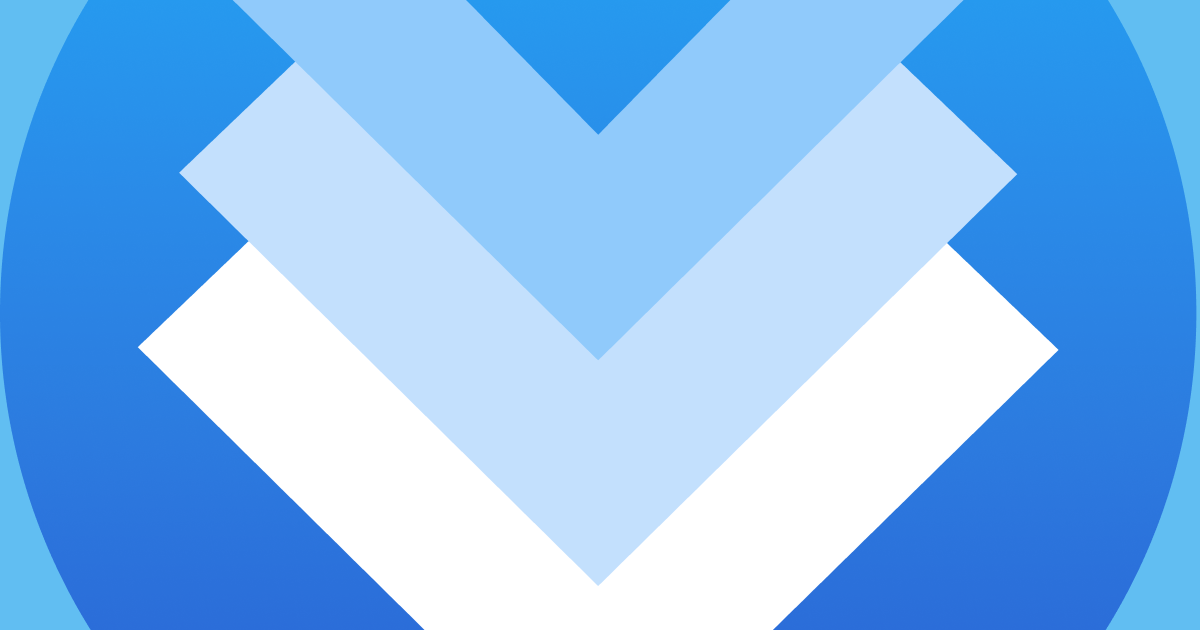 A major Sympli Versions upgrade, which includes improvements to performance and user experience, is now live. The new Sympli Versions operates approximately twice as fast compared to the previous release and includes a simplified user interface. You can update the app by clicking on the update banner in the app or downloading the new version from the Sympli website.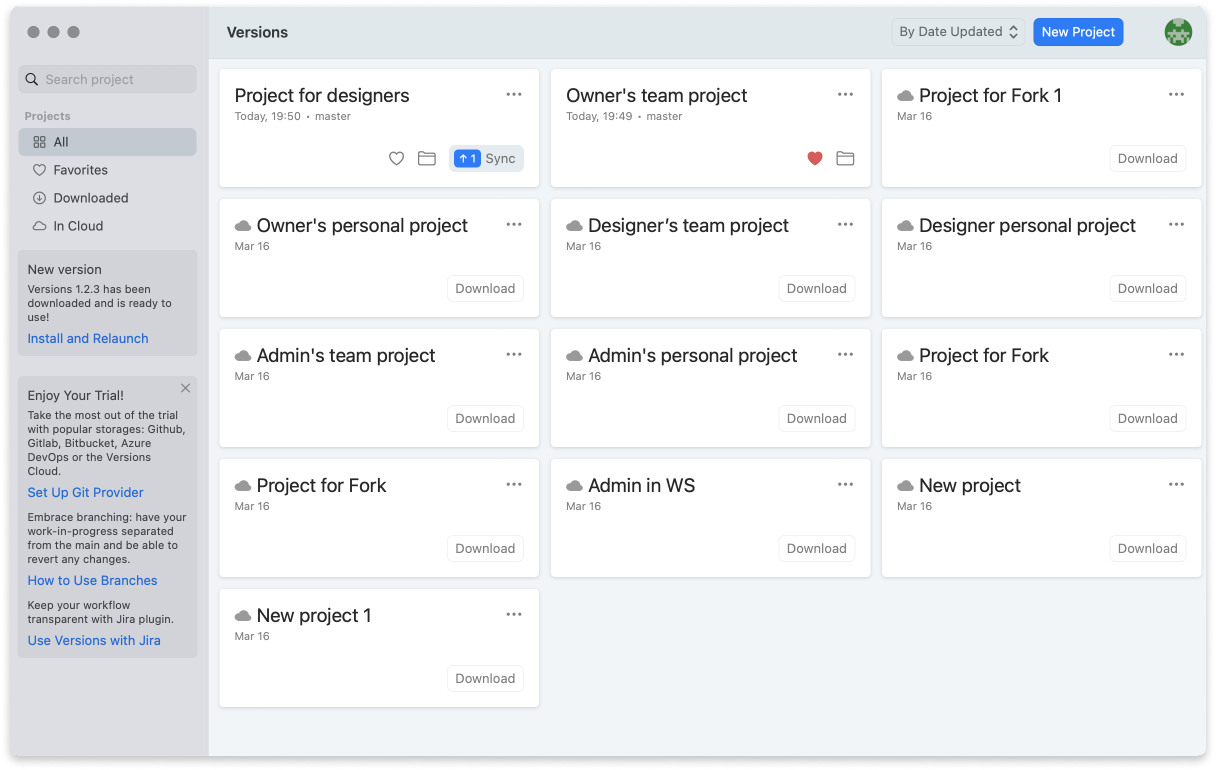 The new Versions includes improvements to Performance, Projects view & Design:
Performance
The project list now loads much faster - you can browse your projects immediately upon opening the app. The changes in the branches and projects are now shown immediately for a seamless workflow. Every minute matters during a design iteration to ensure an on-time product launch, making faster tools critical to support faster workflows.
Projects view
Users now have immediate access to browse all projects upon opening the Sympli application, helping teams get what they need faster and continue working without delay. In addition, any changes made in Branches and Projects are shown immediately, helping ensure their productivity isn't hampered by the speed of their tools or version confusion.
Design
The app design has been updated to adopt the latest Mac OS application standards for easier navigation and more intuitive interaction. The branch and project creation dialogs were updated, the search has moved to the upper left corner and filers were moved to the left panel.
We also kept emojis for branches, and let go of the colors. The plugin for Sketch had small design update, and in Finder you now have 4 colors for the file icons: gray - file is  up to date, green - new file, red - file has been deleted, blue - file has uncommited changes.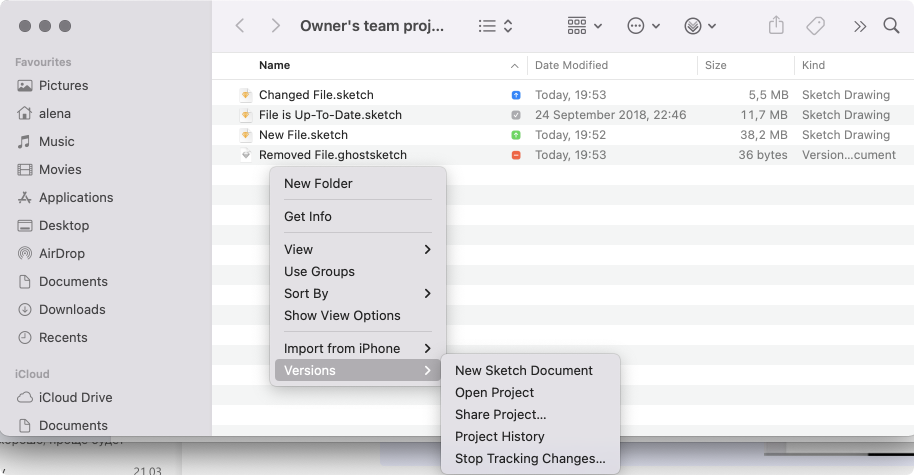 Let us know what you think of these updates via chat in the bottom right corner of the page and if you want to request a feature, you're welcome to do it via our feature request page.
---
Sympli Versions is a version control tool for Sketch, created to help design teams working on the same design files. Merge designs automatically when you finish, inspect the changes using our visual difference tool, and track them with unlimited version history. Know who changes what and when 🚀