Introducing the Sympli ROI Calculator – See how much you can save

July 28, 2021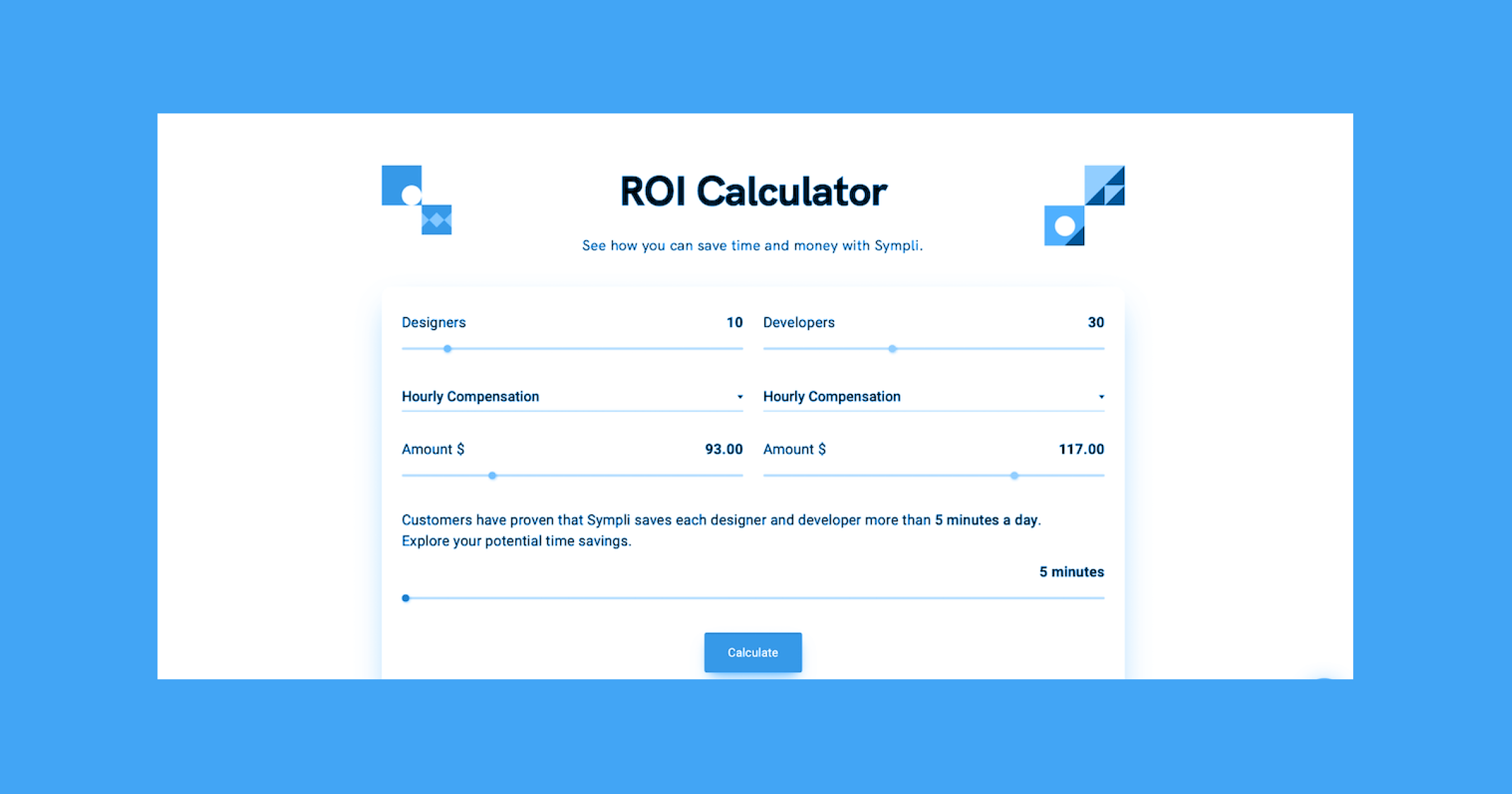 Sympli customers report that having their design and development teams use Sympli tools saves each designer or developer as much as five minutes per day.
This adds up to a lot of saved time and money - even for smaller teams. Signing up for Sympli not only will make design collaboration and handoff quicker and easier; it'll save you cold, hard cash. We've developed a simple calculator to crunch the numbers and illustrate the benefits of Sympli.
Check it out and see how much you can save.