How Sympli is Helping Reporty Revolutionize Public Safety
February 23, 2017

Reporty is revolutionizing the connection between citizens and public safety agencies through innovative crowdsourcing and collaboration technology. This technology streamlines the full emergency communication lifecycle from citizen reporting to agent review, assignment and management. For the last few months, Reporty has been revamping their branding and UI across their iOS and Android mobile apps, and their agency desktop dashboard.
Q. How long have you been using Sympli?
Several months ago, after gaining vital experience in public safety realm, Reporty began working on our global product that includes mobile apps and a desktop dashboard. The first goal in this effort was to build a new and more comprehensive interface that sets the bar in citizen to public safety agency communications. Secondly, we wanted to enhance our branding as part of the new product development process.
After creating hundreds of screens and elements for our mobile app and desktop solution, we knew that we we needed to find a tool that would ensure efficient communication between our Design Studio and our Development team.
We began researching tools that would meet our key requirements: work across Android, iOS and desktop platforms, be simple to use, expedite and automate sharing of design specifications, and streamline communication. Our teams tested several tools and unanimously determined that Sympli provides the best and most unique features (and the best performance)!
Q. What do you like about it?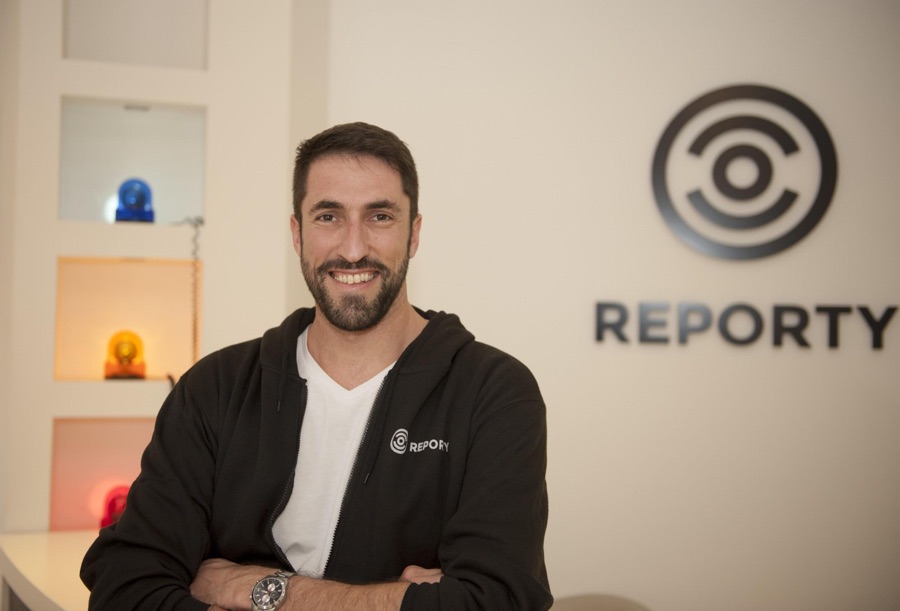 Oded Gal, Head of Product:
As the studio manager, Sympli's contribution is visible each and every day. Previously, long hours were spent measuring specs, slicing elements, and updating designs - all of which are eliminated with Sympli. Now, through the Sympli plugin, our design team lets Sympli take care of all these activities, providing more time to focus on critical design efforts. In addition to these key features, Sympli provides the quickest customer service we've ever experienced.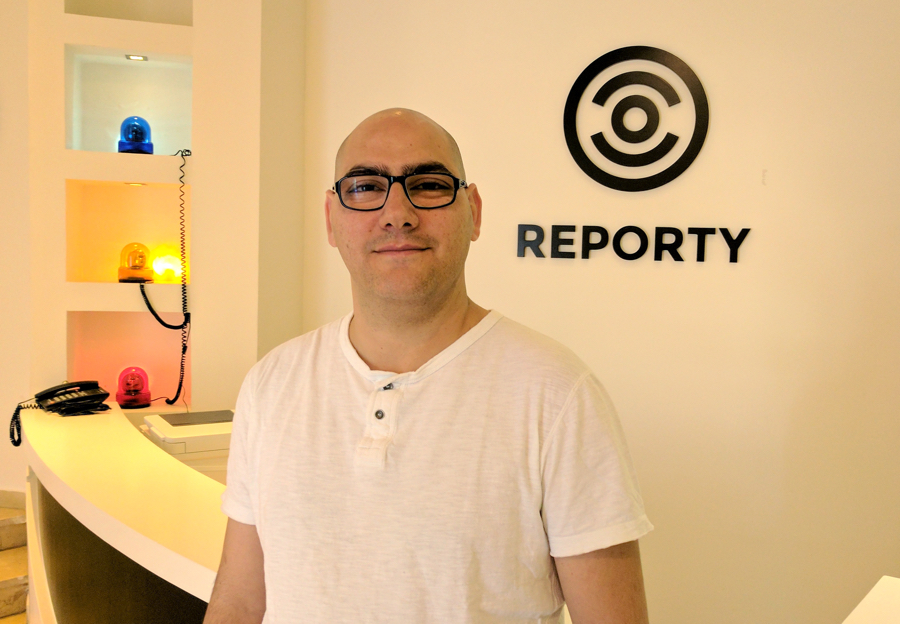 Shahar Barsheshet, Android Team Leader:
Sympli's great integration with Xcode and Android Studio makes it super easy to collaborate with the design team. The ability to import all of our assets, colors and specifications with just two clicks, directly from my development environment, is fantastic. Additionally, with the auto-insertion of values, it's almost like Sympli is reading your mind.
Q. Why do you use it?
In Reporty, we deal with mission critical products that need to be developed fast. In order to build the high performing and mission critical products, we need to leverage high end and high performing tools. All of Sympli's features add up to a massive time saver. As we all know, design and development time is expensive. So, by replacing the manual spec documentation and implementation with Sympli's cost effective service we are able to save both time and money.
Q. What design and development platforms do you use?
Reporty is working on several platforms – some already active and some soon to be released. Reporty's platform includes a mobile app, for both Android and iOS, and a desktop-based suite of management tools. Our development teams use Xcode, Android Studio and web environments. Our design studio uses the Adobe suite.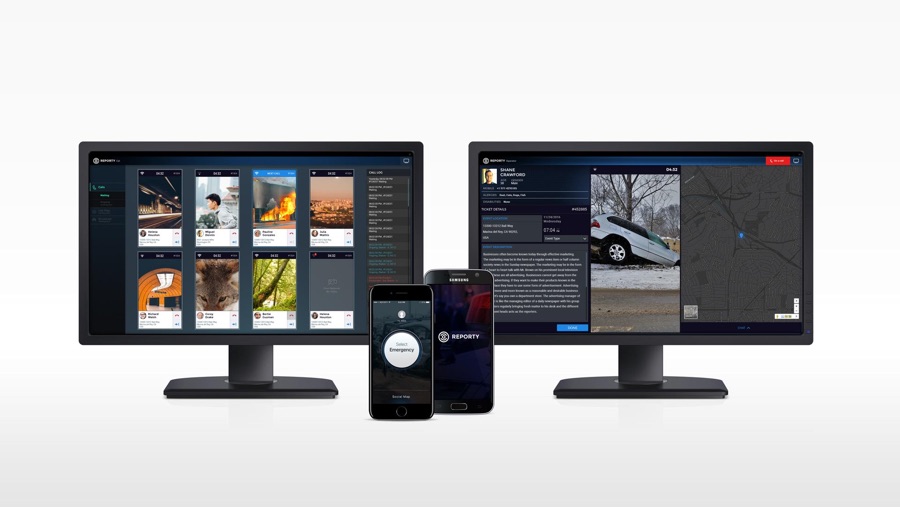 Q. How is the design and development team set up?
Our design studio handles all the company's visual needs, product and marketing. We are 3 designers in our HQ in Tel Aviv, and one designer in our branch in New York. The development team is divided by platforms - Android, iOS and the desktop software. Reporty is rapidly growing and currently looking for one more designer(s) and multiple developers!
Q. What does your overall workflow look like?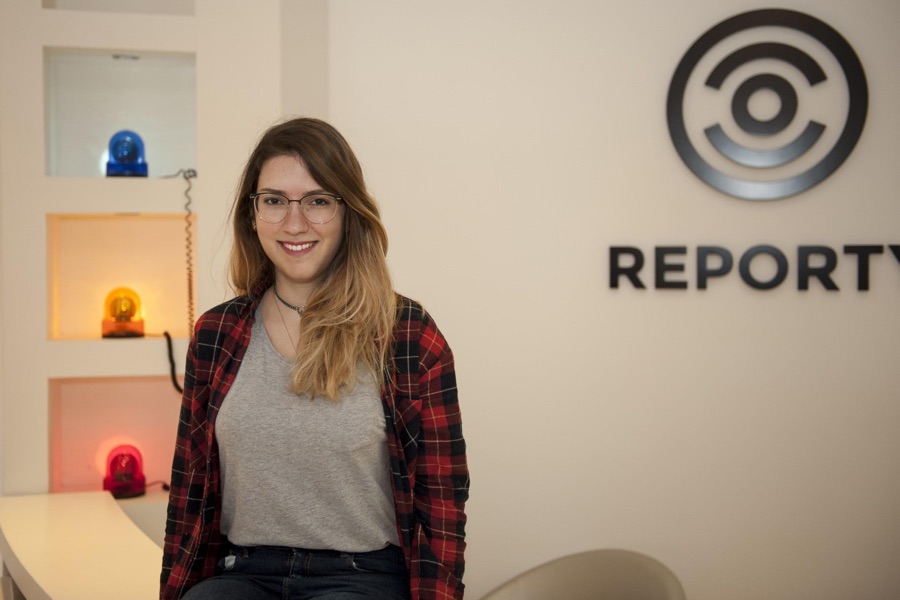 Michal Simkovits, Senior Designer:
Our workflow starts with an overview of expected product features, then the Product Manager explains the feature to both the development and design team.
Collectively, we suggest technical and UX/UI solutions for the optimal implementation of the feature. Following the meeting, the design studio brainstorms ideas and then works on the designs. When the design is complete, we upload it to Sympli and InVision, and hand the design off to the development team to work its magic. When the development is complete, the designers and Product Manager make sure all the designs have been implemented and behave as planned.
Q. How was the onboarding for starting using Sympli?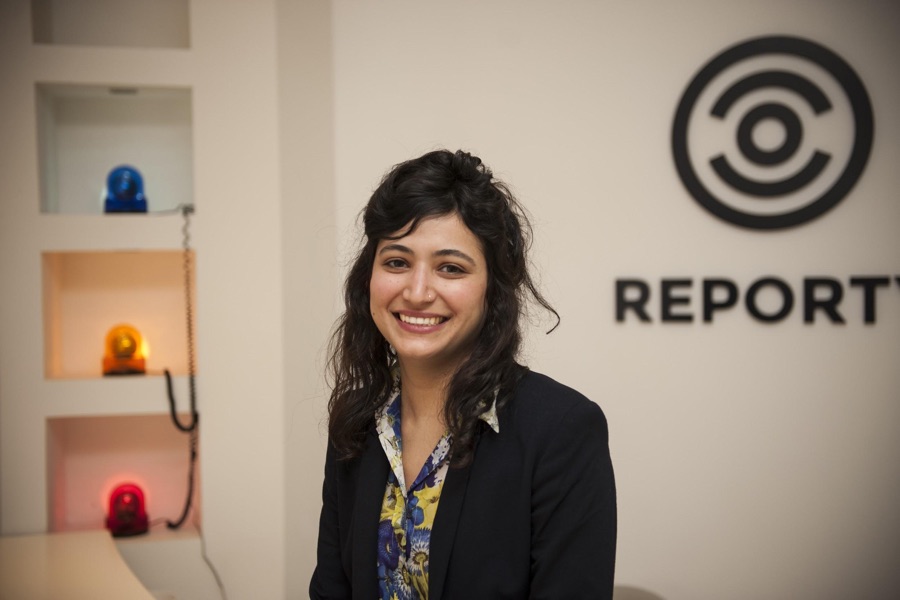 Maayan Azulay, UI Designer:
I knew when I joined that Reporty was a highly demanding and fast paced environment. Thankfully, Reporty had already implemented Sympli's great software to streamline our workflow and eliminate the tedious and time consuming steps in the design-development process. This made my transition onto the team much easier (and definitely less time consuming and more efficient for my team).
Q. How have you integrated Sympli into your current workflow?
Sympli has become a critical component in our design-development workflow; it allows us to skip steps we previously spent a lot of time on, such as creating spec documentation and slicing assets.
Beyond automating previously manual tasks, after the design delivery, our teams continue to leverage Sympli to streamline our workflow. We use it to communicate about our designs. For example, when a developer asks for something, they leave the designers a comment in Sympli enabling us to track all questions in one place and associate them with the design. When we update something in the design, Sympli automatically sends a notification to the relevant developer making them aware of the change and how it affects the development.
Q. How has Sympli helped?
At Reporty, we are always looking for the best and most effective solutions – our products leave no room for mediocrity. Sympli's ability to fit into and enhance our workflow through automation and efficient collaboration helps us rapidly create products and services that are revolutionizing public safety communication and collaboration.