10 must-read books to up your design game in 2021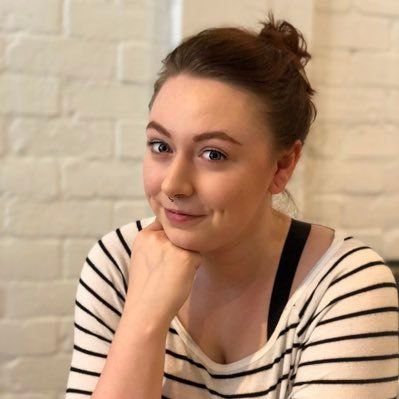 January 20, 2021
1.The book for those that want to dive deeper into the psychology behind persuasive design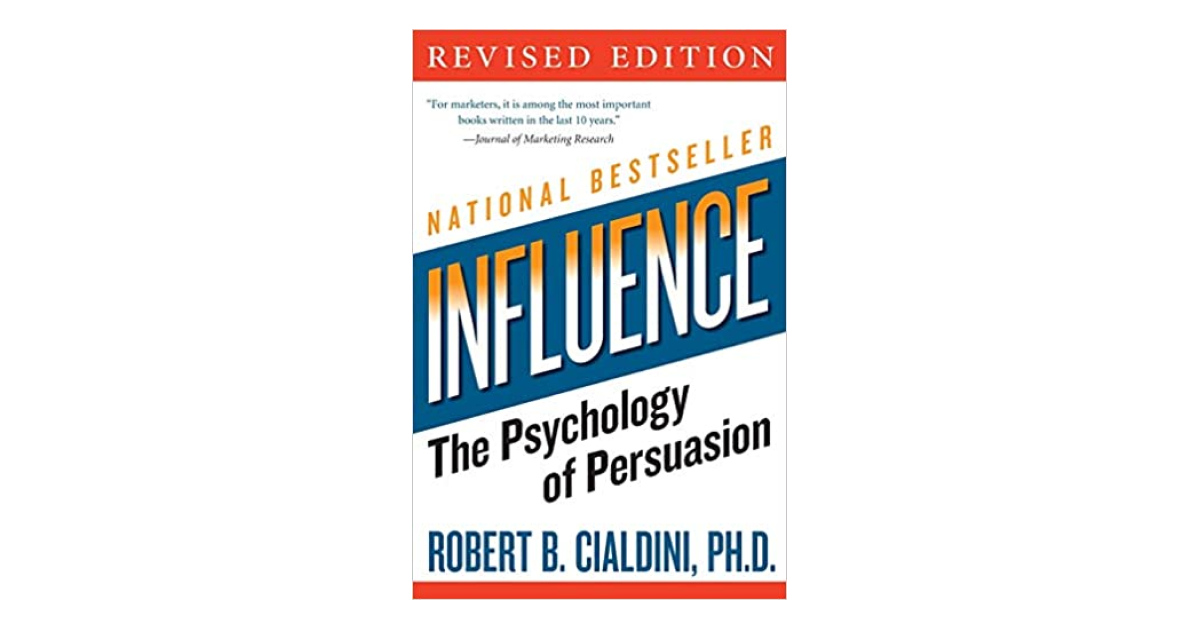 Influence: The Psychology of Persuasion by Robert B. Cialdini
In this book, Dr. Robert B. Cialdini explains the psychology of why people say yes and how to apply these principles ethically in business and everyday situations. You'll learn the six universal principles of influence and how to use them to become a skilled persuader—and, just as importantly, how to defend yourself against dishonest influence attempts
2.The book for those that want to learn how to use influence in design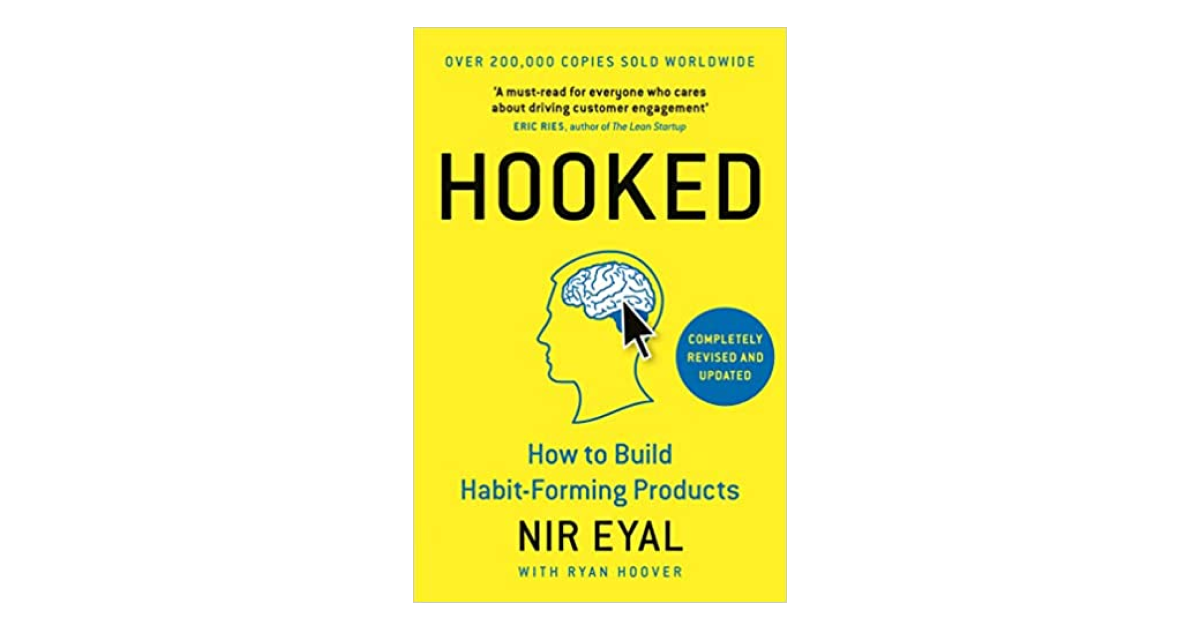 Hooked: How to Build Habit-Forming Products by Nir Eyal
Hooked is based on Eyal's years of research, consulting, and practical experience. He wrote the book he wished had been available to him as a start-up founder - not abstract theory, but a how-to guide for building better products. Hooked is written for product managers, designers, marketers, start-up founders, and anyone who seeks to understand how products influence our behaviour.
3. The book for those that want to conduct research with a tighter budget or smaller team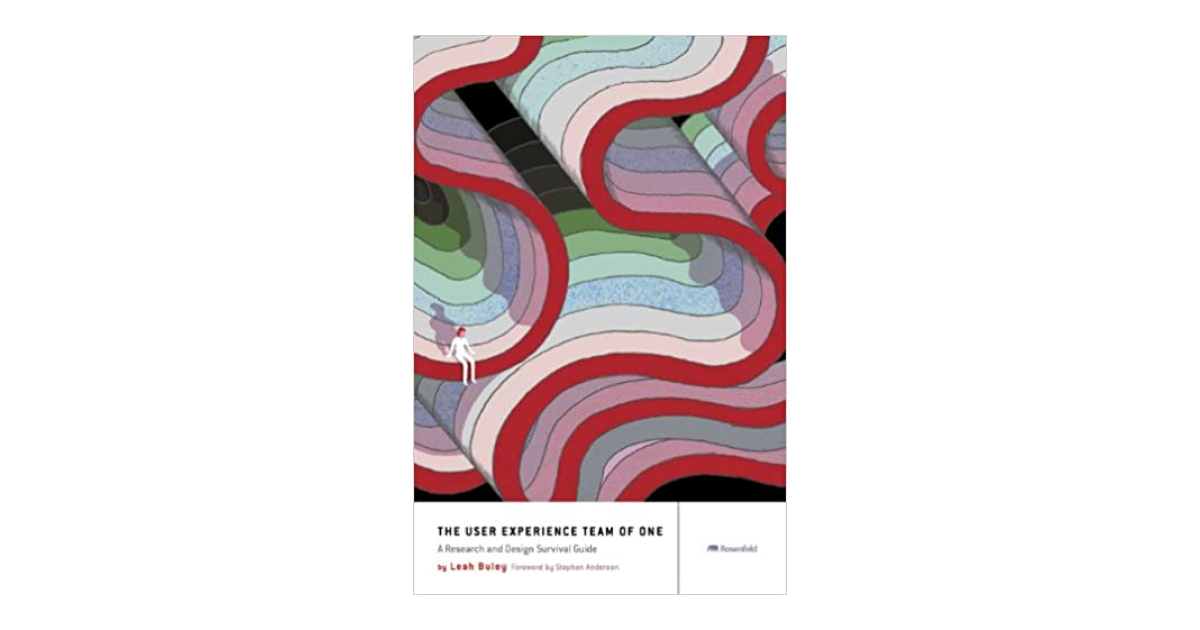 The User Experience Team of One: A Research and Design Survival Guide by Leah Buley
The User Experience Team of One prescribes a range of approaches that have a big impact and take less time and fewer resources than the standard lineup of UX deliverables. Whether you want to cross over into user experience or you're a seasoned practitioner trying to drag your organization forward, this book gives you tools and insight for doing more with less.
4. The book for those that want to get better at articulating the reasoning behind their design decisions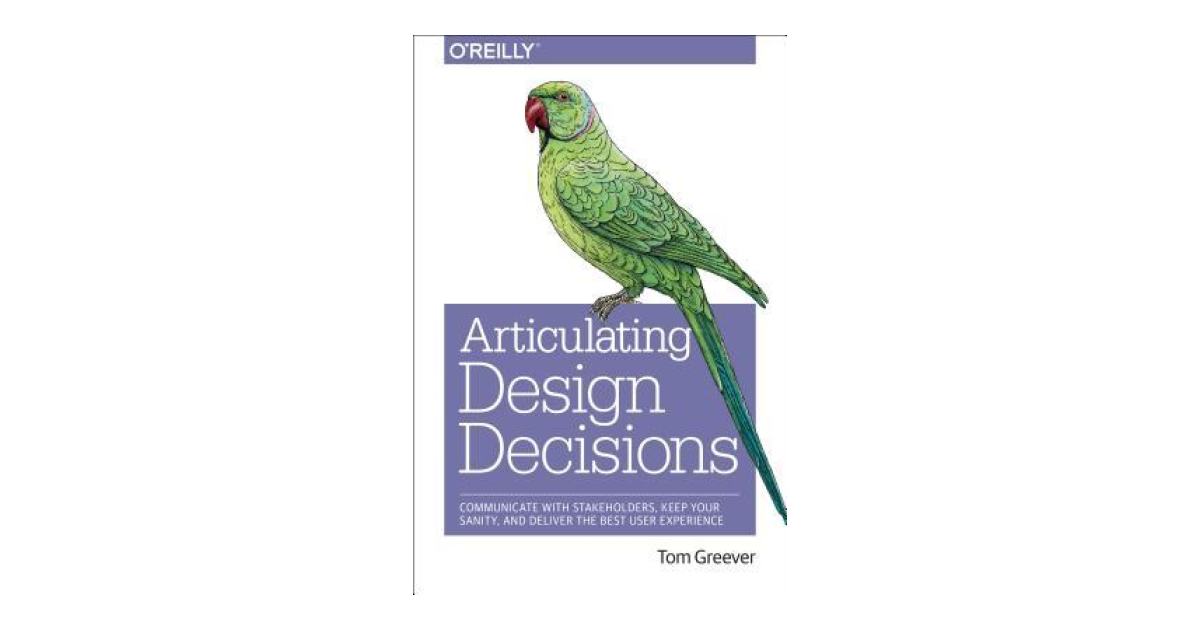 Articulating Design Decisions: Communicate with Stakeholders, Keep Your Sanity, and Deliver the Best User Experience by Tom Greever
This practical guide focuses on principles, tactics, and actionable methods for presenting your designs. Whether you design UX, websites, or products, you'll learn how to win over anyone who has influence over the project—with the goal of creating the best experience for the end-user.
5. The book for those that want to understand what can go wrong when you let unconscious bias into designs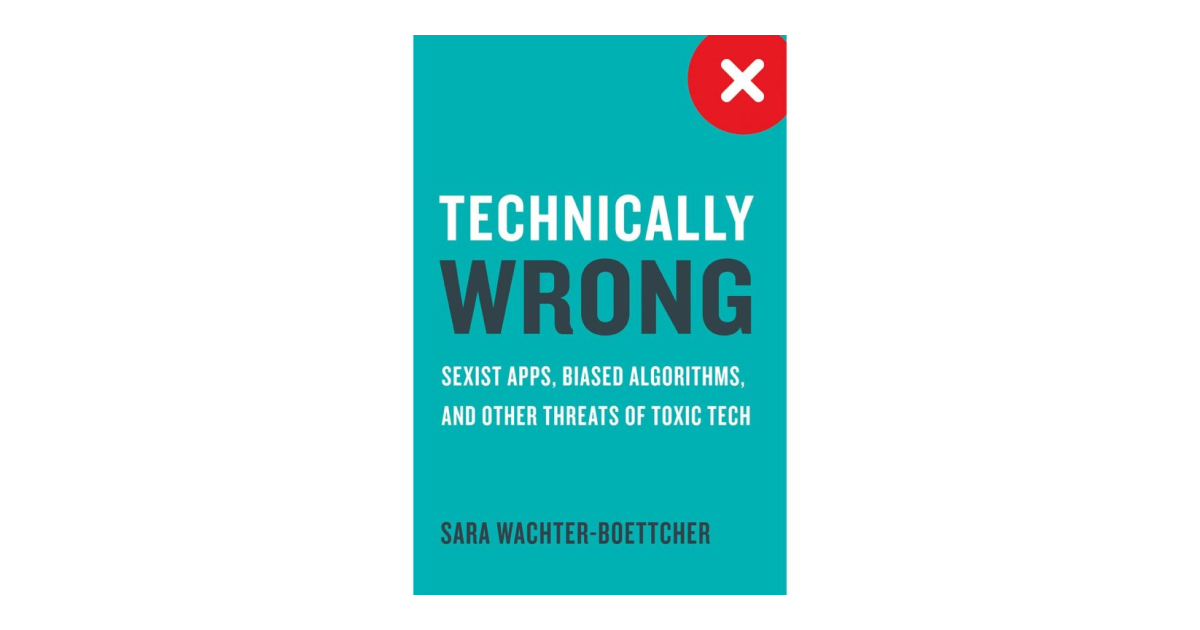 Technically Wrong: Sexist Apps, Biased Algorithms, and Other Threats of Toxic Tech by Sara Watcher-Boettcher
Buying groceries, tracking our health, finding a date: whatever we want to do, odds are that we can now do it online. But few of us realize just how many oversights, biases, and downright ethical nightmares are baked inside the tech products we use every day. It's time we change that. In Technically Wrong, Sara Wachter-Boettcher demystifies the tech industry, leaving those of us on the other side of the screen better prepared to make informed choices about the services we use—and to demand more from the companies behind them.
6. The book for those that want to quickly ideate on ideas to get to a solution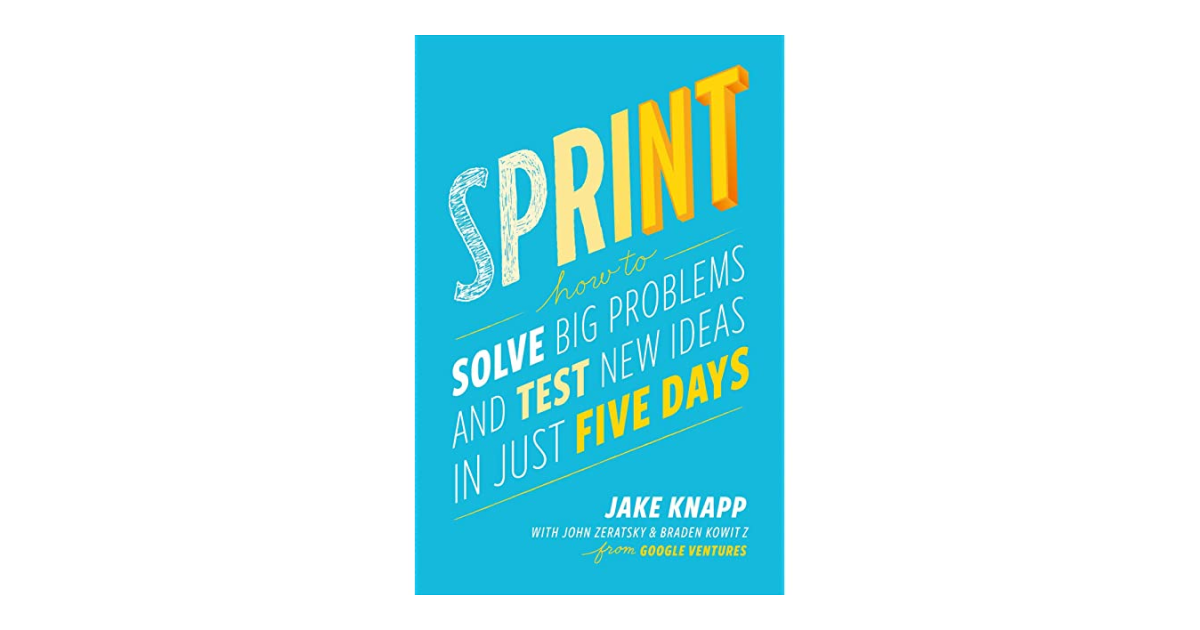 Sprint: How To Solve Big Problems and Test New Ideas in Just Five Days by Jake Knapp, John Zeratsky and Braden Kowitz
Sprint offers a transformative formula for testing ideas that work, whether you're at a startup or a large organization. Within five days, you'll move from idea to prototype to decision, saving you and your team countless hours and countless dollars.
7. The book for those looking to improve internal UX maturity through process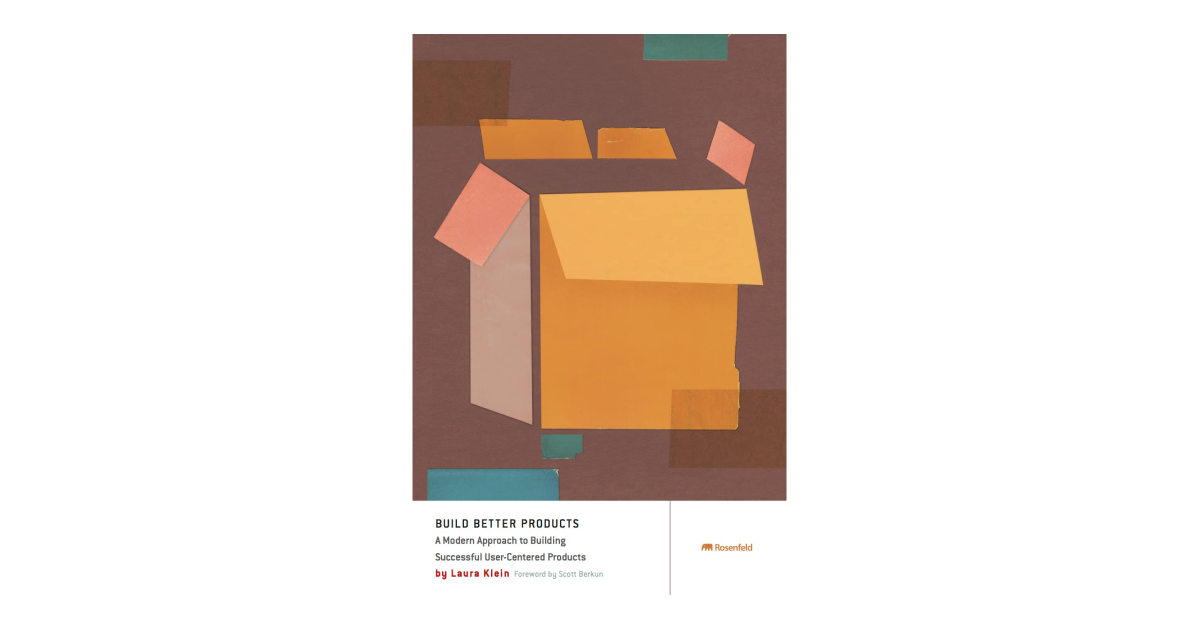 Build Better Products: A Modern Approach to Building Successful User-Centered Products by Laura Klein
It's easier than ever to build a new product. But developing a great product that people actually want to buy and use is another story. Build Better Products is a hands-on, step-by-step guide that helps teams incorporate strategy, empathy, design, and analytics into their development process. You'll learn to develop products and features that improve your business's bottom line while dramatically improving customer experience.
8. The book for those working in areas such as VR or accessible design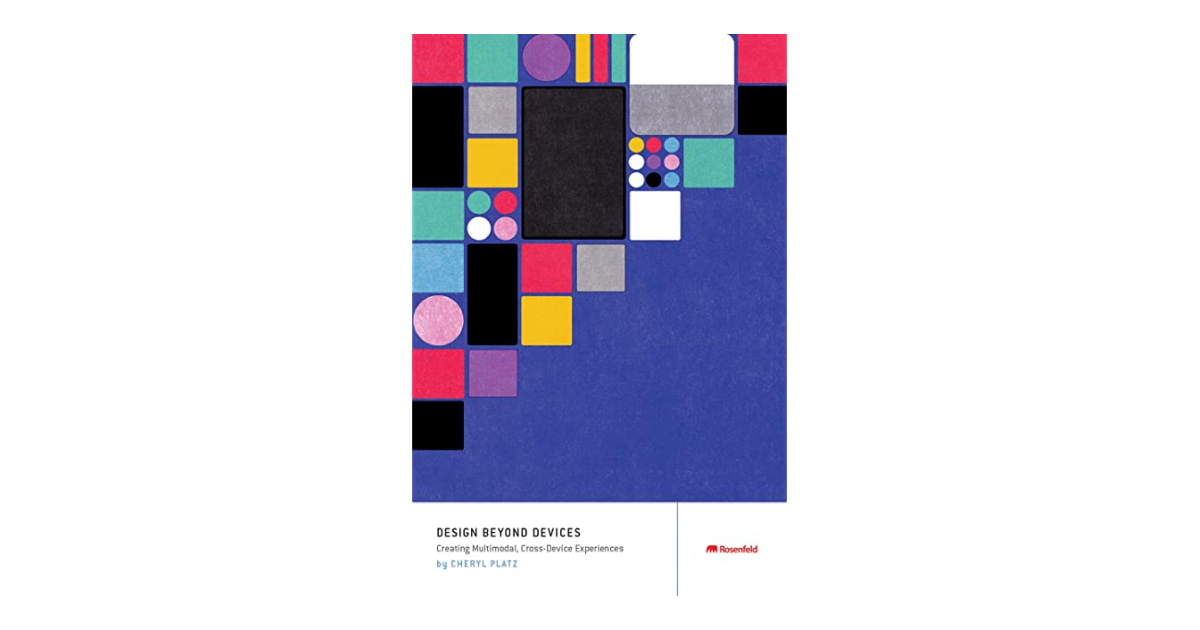 Design Beyond Devices: Creating Multimodal, Cross-Device Experiences by Cheryl Platz
Your customer has five senses and a small universe of devices. Why aren't you designing for all of them? Go beyond screens, keyboards, and touchscreens by letting your customer's humanity drive the experience—not a specific device or input type. Learn the techniques you'll need to build fluid, adaptive experiences for multiple inputs, multiple outputs, and multiple devices.
9. The book for those wanting to learn about dark design principles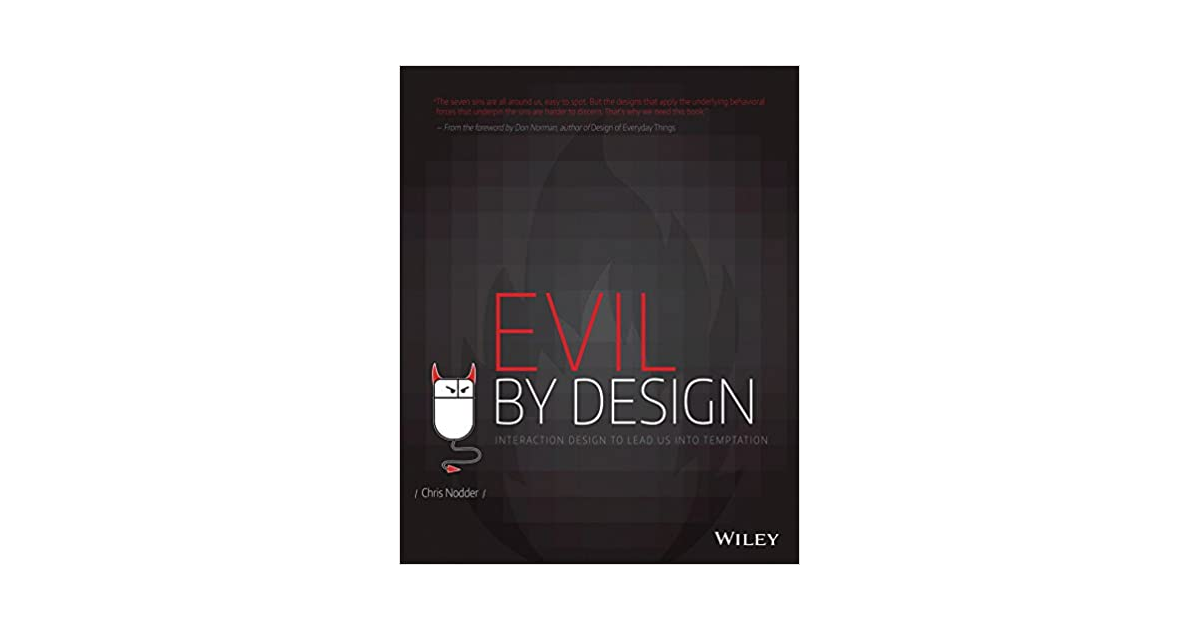 Evil by Design: Interaction Design to Lead Us into Temptation by Chris Nodder
Learn how companies make us feel good about doing what they want. Approaching persuasive design from the dark side, this book melds psychology, marketing, and design concepts to show why we're susceptible to certain persuasive techniques. Packed with examples from every nook and cranny of the web, it provides easily digestible and applicable patterns for putting these design techniques to work.
10. The book for those working with data in design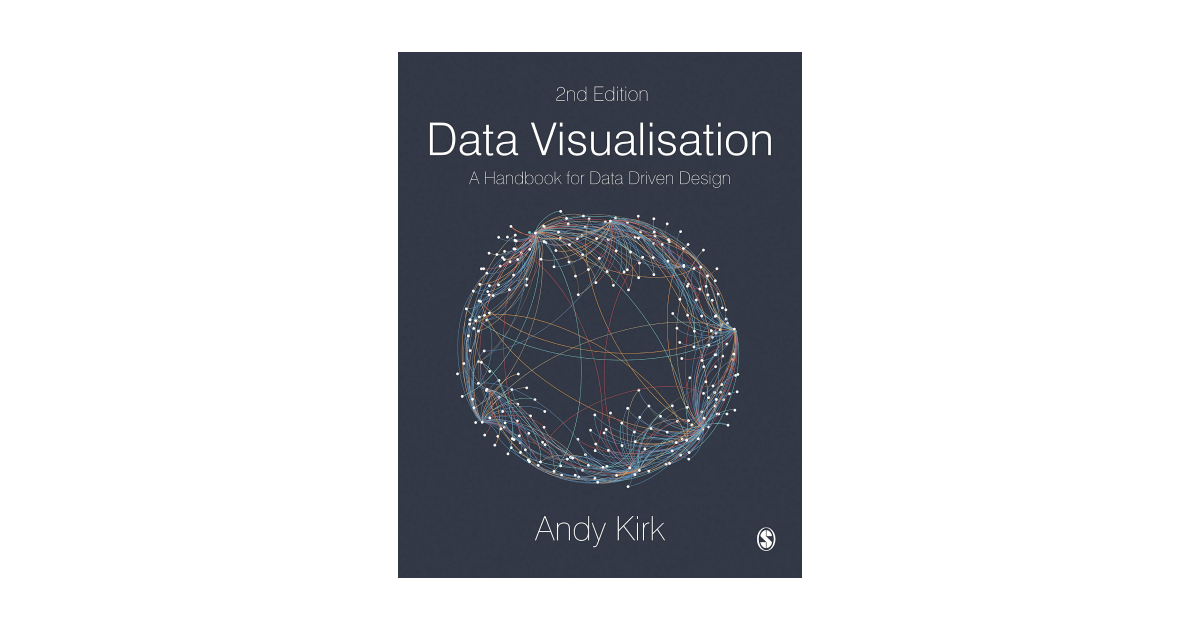 Data Visualisation: A Handbook for Data Driven Design by Andy Kirk
With over 200 images and extensive how-to and how-not-to examples, this new edition has everything students and scholars need to understand and create effective data visualisations. Combining 'how to think' instruction with a 'how to produce' mentality, this book takes readers step-by-step through analysing, designing, and curating information into useful, impactful tools of communication.